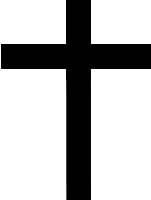 Sixth Baptist Church

"We've Come This Far By Faith"
Organized 1923


November 3rd, 2005

To Whom it May Concern (Ebenezer Baptist Church)

RE: CHN CONSTRUCTION

Please be advised that CHN Construction is a reliable, experienced company that hired to meet our construction needs. They renovated portions of our church building, added an addition with an elevator, constructed a courtyard and provided friendly, courteous advice on may occasions to enhance the beauty of the same.

I highly recommend this company for your construction needs. Please don't hesitate to call me and I will share more information as well as provide a second recommendation fro our building chairperson and trustee chairman.

Thank you and God Bless. I remain,

Yours in Christ,


Yvonne Jones Bibbs, Pastor
PS. In addition, because of their expedient and proficient work, we hired them for the 2nd time to renovate our beauty and barber shop.
400 South Addition Street
Richmond, Virginia 23220
Yvonne Jones Bibbs, D.D., D.Min., Pastor
(804) 359-1691 Fax (804) 359-3798
sixthbaptistchurch@comast.net