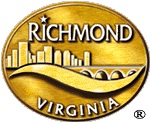 CITY OF RICHMOND
OFFICE OF MINORITY BUSINESS ENTERPRISE
December 12, 2005

Ms.Tammy Brown
BBT Insurance Services
Richmond, VA
(804) 648 -0016
Dear Ms. Brown:
I have worked with CHN, Inc. for the past several years as they have done an outstanding job with the main Street Station renovation project.

During my time working with Cecil Nedrick, owner of CHN, Inc., he has been a professional and has demonstrated the knowledge and experience
as he went about his day-to-day activities at the train station. I would highly recommend him for other public and private projects

If you have any questions, please contact me at 804-646-5919.
Sincerely,


Robert O. Holmes, Jr.
MBE Contract Compliance Officer